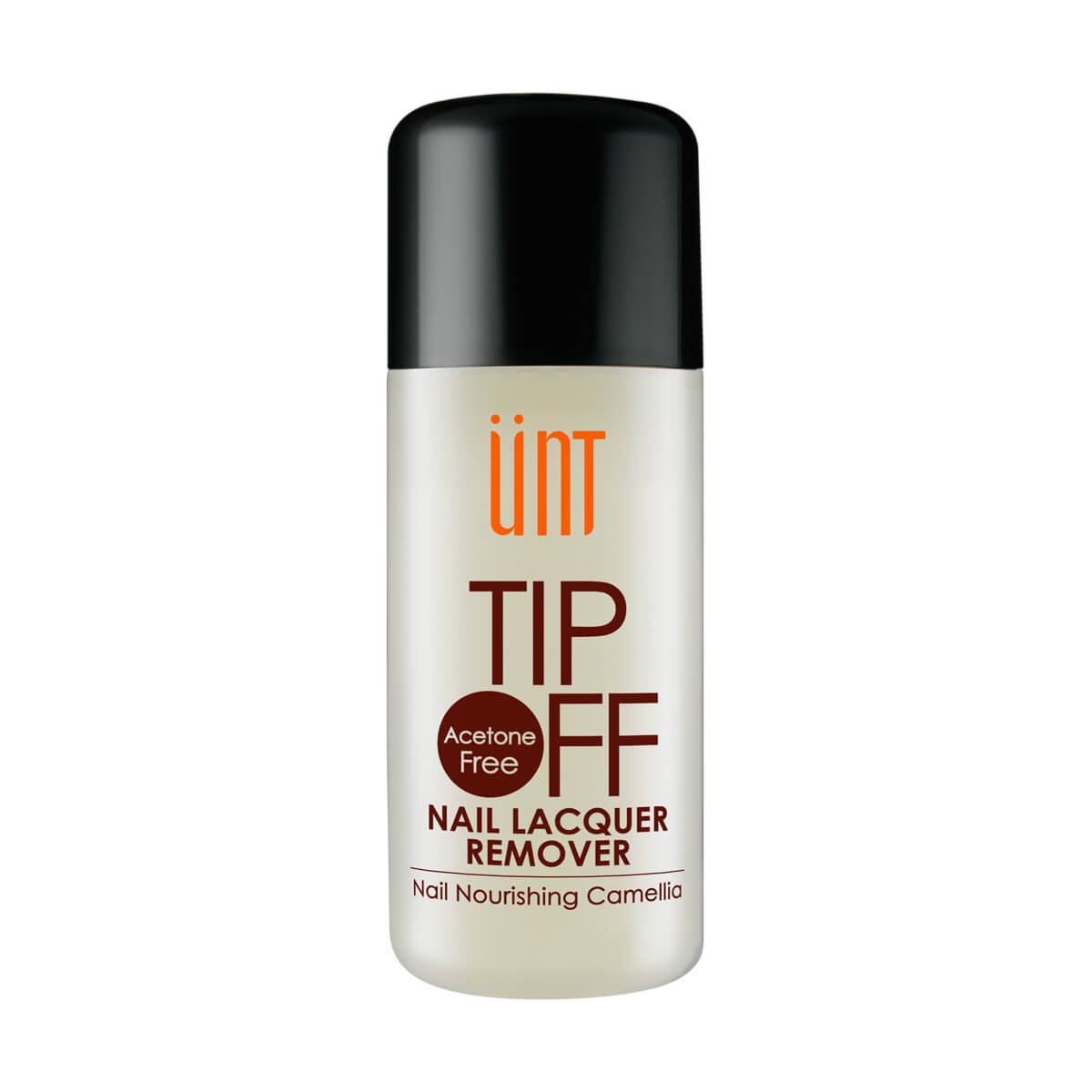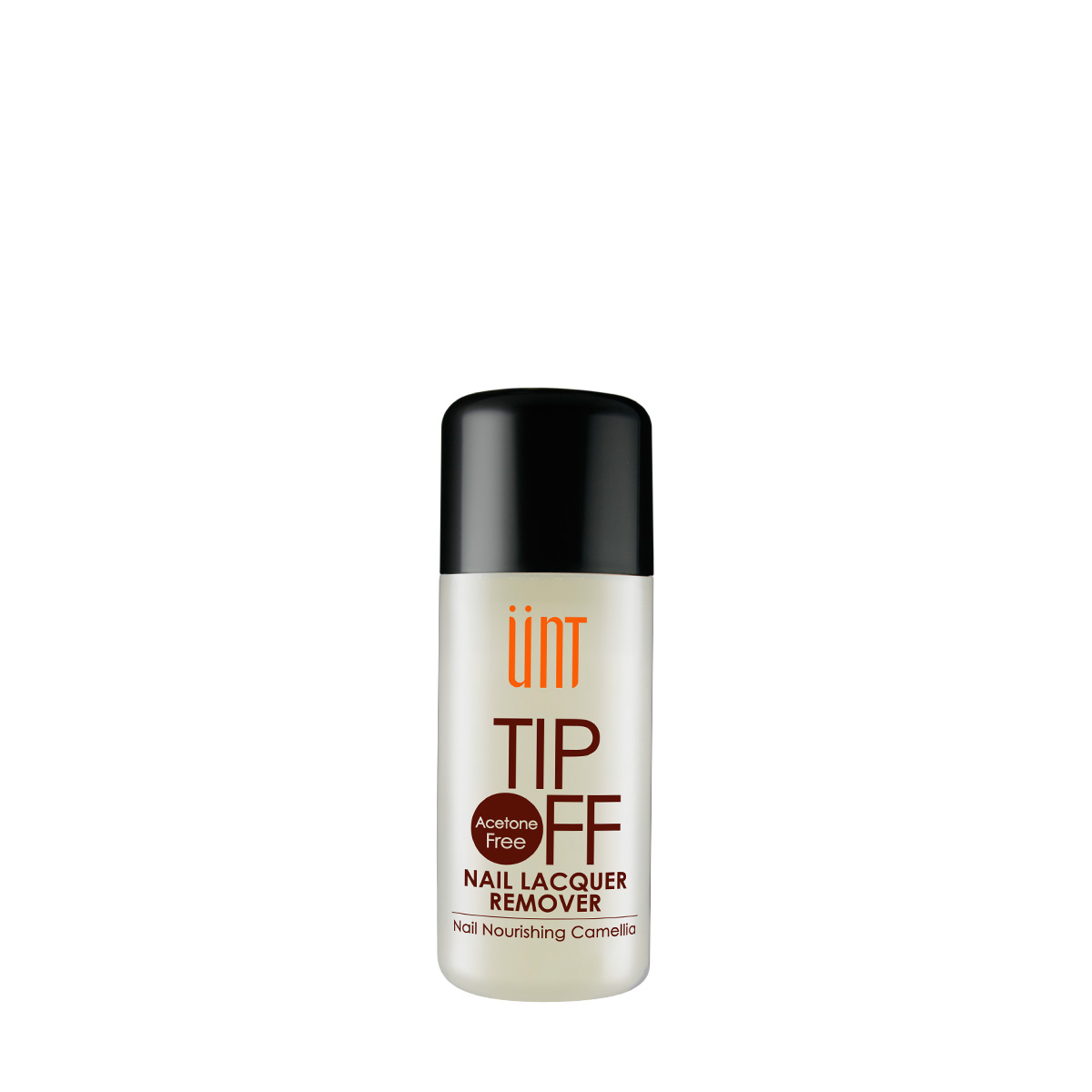 KEY INGREDIENTS
CAMELLIA SEED EXTRACT

This precious extract is cold pressed from seeds of Camellia Sinensis. It is able to help repair damaged skin. This extract is considered very gentle on sensitive skins. Its easy absorption also makes it an excellent moisturizer.

VITAMIN E

This vitamin is found especially useful in promoting the growth of nail and hair. It also plays an important role in fortifying their physical properties. Vitamin E moisturizes and toughens nail and hair structure to protect against external damages as well as oxidative factors.
INGREDIENTS
Propylene Carbonate, Butylene Glycol, Isopropyl Alcohol, Water, Camellia Oleifera Seed Oil, Perfume, Tocopheryl Acetate.
USAGE
Saturate cotton pad. Press against nail and wipe nail clean.
Suitable for general lacquers and Sun Envy collections.
Tip Off contains natural herbal extracts, thus, slight differences in color and smell are considered normal phenomenon when season changes. Please do not worry.
NOTE
External use only. Keep the air ventilation while use.
Immediately stop using if discomfort occurs
Keep away from children, direct sunlight and heat.
Made in Taiwan
Effective period: 5 years
Expiration date: See package label
{null}
FDA CPIS# F1124715